Can be used in Everyday Life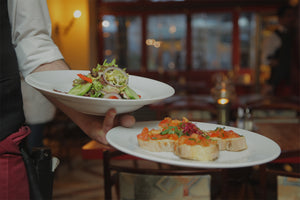 Food & Beverage Industry
Goldshield has the ability to provide residual protection which is currently highly sought after within the restaurant industry. Restaurants will require a high level of sanitation in order to be re-opened and deemed safe once again for customers. Goldshield will insure a safe environment and can be used on tables and booths, kitchen surfaces, bar surfaces, seats, restrooms and door handles.
Residential
Goldshield provides ongoing anti-microbial protection for many areas in your home.
If you have anyone in your home that is getting ill more often than others, Goldshield may be a part of the answer to help protect these individuals. Use in the bathrooms, kitchens, work surfaces, HVAC and more.
Sports & Fitness
Gyms, fitness areas, and sports facilities are easily the most common area for active bacteria growth and viruses to thrive.
Goldshield should be used on equipment surfaces, weights and accessories, towels, locker rooms, mats, uniforms, gear, and much more to help eliminate these organisms.
Schools & Offices
Germs are everywhere period. We are all aware that sickness spreads rapidly among kids in schools and the same applies for office spaces.
Utilizing Goldshield on lunchroom tables, playground equipment, classroom desks, restrooms, computer areas and more will provided an unprecedented long lasting protection.